Board of Directors & Staff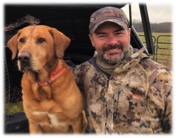 Peter Churchbourne
Chairperson
Fredericksburg, VA
Tap for Bio ......Less
Peter is currently the Director of the NRA Hunters' Leadership Forum where he is engaged in building new NRA hunting programs and fighting for hunters' rights. He is an avid outdoorsman, conservationist, and steadfast advocate for all hunters. His passion is anything to do with the outdoors, but most important to him is hunting waterfowl with his labs, chasing turkeys, bowhunting, and introducing new people to life outside. Peter is a certified NRA shotgun, pistol, and rifle instructor who enjoys competition shooting in USPSA, 3-Gun, and 2-Gun tournaments.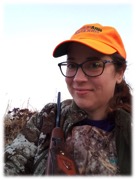 Jenifer Wisniewski
Vice-Chairperson
Nashville, TN
Tap for Bio ......Less
Jenifer is the Chief of Outreach and Communications for the Tennessee Wildlife Resources Agency and current president of the Association for Conservation Information. She has worked actively over the last few years to bring marketing to the forefront of what state fish and wildlife agencies do to make a difference in recruiting, retaining, and reactivating hunters, target shooters, and anglers as well as keeping our agencies and wildlife conservation relevant to the public at large. She has chaired or participated in several successful multistate projects such as the Making It Last relevancy toolkit. She also loves to hunt deer and turkey and usually catches more fish than her husband.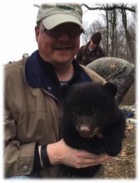 Patrick Shay
Secretary
Newtown, CT
Tap for Bio ......Less
Patrick has more than 25 years' experience in the firearms and outdoor industry and is currently the National Sales Manager at Troy Industries. His expertise lies in transforming underperforming business units and cultivating new business segments in both the domestic and international arena. Patrick is a lifelong outdoor enthusiast who, along with his wife and their golden retriever, Sammy, enjoys hiking, fishing and target shooting.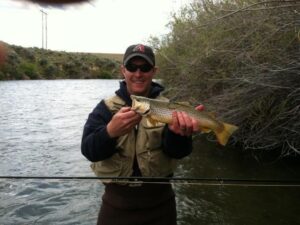 John Bloom
Treasurer
Arlington, VA
Tap for Bio ......Less
John is a Supervising Sr. Accountant with Cordia Partners, an accounting firm in Virginia where he specializes in servicing non-profit clients with monthly reporting and audit support. Prior to joining Cordia, John worked for the Association of Fish and Wildlife Agencies (AFWA) as the Sr Accounting Manager for 12 years overseeing all aspects of the organization's finance and accounting functions. He also worked for the Arizona Game and Fish Department in a variety of accounting functions. John enjoys fishing the streams and rivers of the western United States.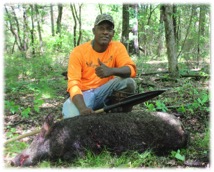 Eric Morris
Board Member
Senoia, GA
Tap for Bio ......Less
Eric is the Producer and Host of N.onT.ypical Outdoorsman TV which reaches more than 200,000 households each month. Since 2010 Eric has been a leading advocate for increasing diversity, equality and inclusion in the outdoors at the grassroot level. Eric is an avid hunter of all game species to include upland birds, bear, hog, deer, and waterfowl. Eric retired from the U.S Army as a Major in 2016 and served two combat tours in Iraq and one in Afghanistan.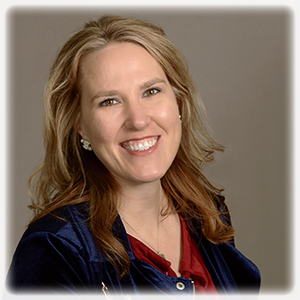 Michelle Scheuermann
Board Member
Tap for Bio ......Less
Michelle Scheuermann brings seasoned, strategic expertise to help leading organizations define and deliver on their marketing and communications goals through the right mix of tools and strategies via her business, BulletProof Communications, LLC. Michelle is known as a podcaster, lecturer, and founder of popular events and social media initiatives as well as being the editor of Archery Wire. She is an active outdoorswoman volunteering with outdoor-related organizations while living in St. Paul, MN with her husband, Wayne, and their cat, Harrison.

Chuck Wahr
Board Member
Norton Shores, MI
Tap for Bio ......Less
Chuck Wahr has spent 25 years leading well-known companies such as Newell-Rubbermaid and Black & Decker. Most recently, Chuck served as the Global VP of Sales & Marketing at Trijicon. In that role, Chuck was able to pursue his passion for outdoor life by hunting around the world and work closely with various conservation organizations. Chuck is a tribal member of the Little River Band of Ottawa Indians and a veteran of the US Army, Infantry. As a Native American and veteran, Chuck is a determined steward of the outdoors and actively participates in fishing, hunting and target shooting.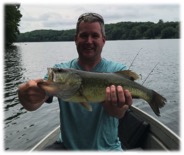 Jim Mahoney
Board Member
Saratoga, NY
Tap for Bio ......Less
Jim spent 25 years with the Albany, NY Police Department, retiring as Sergeant. Jim thoroughly enjoys the outdoors and everything it has to offer and he enjoys fishing and hiking with his family and his two Vizsla's. He spends his free time enjoying nature at his camp in the Adirondacks region of upstate NY. Jim takes part in many conservation efforts in an effort to keep the environment safe, clean, and accessible for generations to come.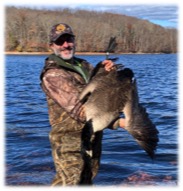 Jim Curcuruto
Executive Director
Middlebury, CT
Tap for Bio ......Less
Jim proudly serves as the Executive Director for the Outdoor Stewards of Conservation Foundation (OSCF). Prior to leading OSCF, Jim ran the research team, market development and recruitment efforts for the National Shooting Sports Foundation for more than a decade where his work led to substantial increases in hunting and target shooting participation. Jim is an avid hunter and angler with particular interests in waterfowl, largemouth bass and trout. He is a passionate conservationist and is dedicated to mentoring the next generation of hunters, anglers and target shooters through the mission of Outdoor Stewards of Conservation Foundation.
Jim can be reached at (203) 450-7202 or Jim@StewardsofConservation.org.