COME WITH!™
Organizations have spent millions of dollars over the past decade trying to determine the best way to successfully implement R3 which stands for; Recruiting new participants, Retaining current participants and Reactivating lapsed participants into hunting, fishing and/or target shooting.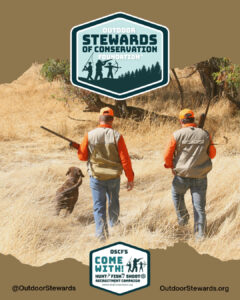 By far, the most relevant findings from this R3 effort boil down to:
Providing information to new participants
Most importantly, having America's 60+ million active HATS™ invite someone to "COME WITH!" them when they head to the range, water or woods.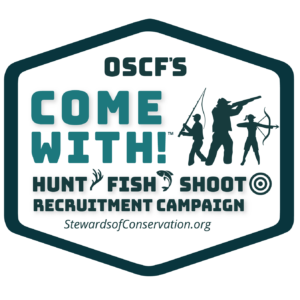 Donate just $5 to get your COME WITH! Sticker and a "Fill a Bag"! CLICK HERE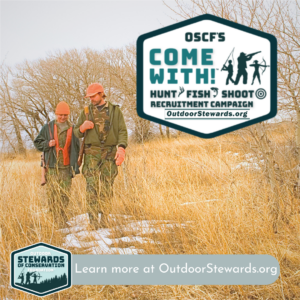 OSCF's COME WITH!™ R3 communication program provides Information on how to get started and works with active participants reminding them to Invite someone new to Come With them to help grow participation in hunting, fishing and target shooting.