Connecting With Conservation™
There are more than 60 million active HATS™ (Hunters, Anglers, Trappers, and Shooters) in American that spend 1.2 billion days collectively outside each year hunting, fishing and/or target shooting. No other group is more connected with nature, the outdoors and conservation.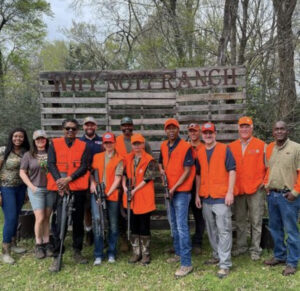 Through purchases of excised taxed products such as; firearms, ammunition, bows, arrows, rods and reels, coupled with hunting and fishing license purchases and direct donations to conservation groups, HATS™ supply $10 million each day ($3.6 billion annually) to support conservation efforts. Unfortunately, most HATS™ (as well as the vast majority of the general population) do not know how conservation is funded in America.
Our 'Connecting With Conservation™' program works with wildlife agencies, industry partners and HATS™ to better communicate the fact that we are the primary funders and stewards of land, fish and wildlife conservation in America.