Fill a Bag While Filling Your Tag™
Request Bags, click here: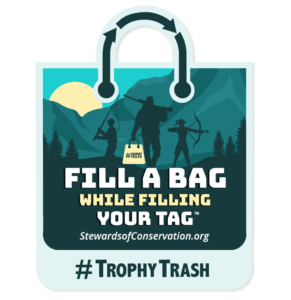 America's 60+ million active Hunters, Anglers, and Target Shooters (HATS™) spend more time out of doors than any other group. They go deep into nature and find solace in the outdoors.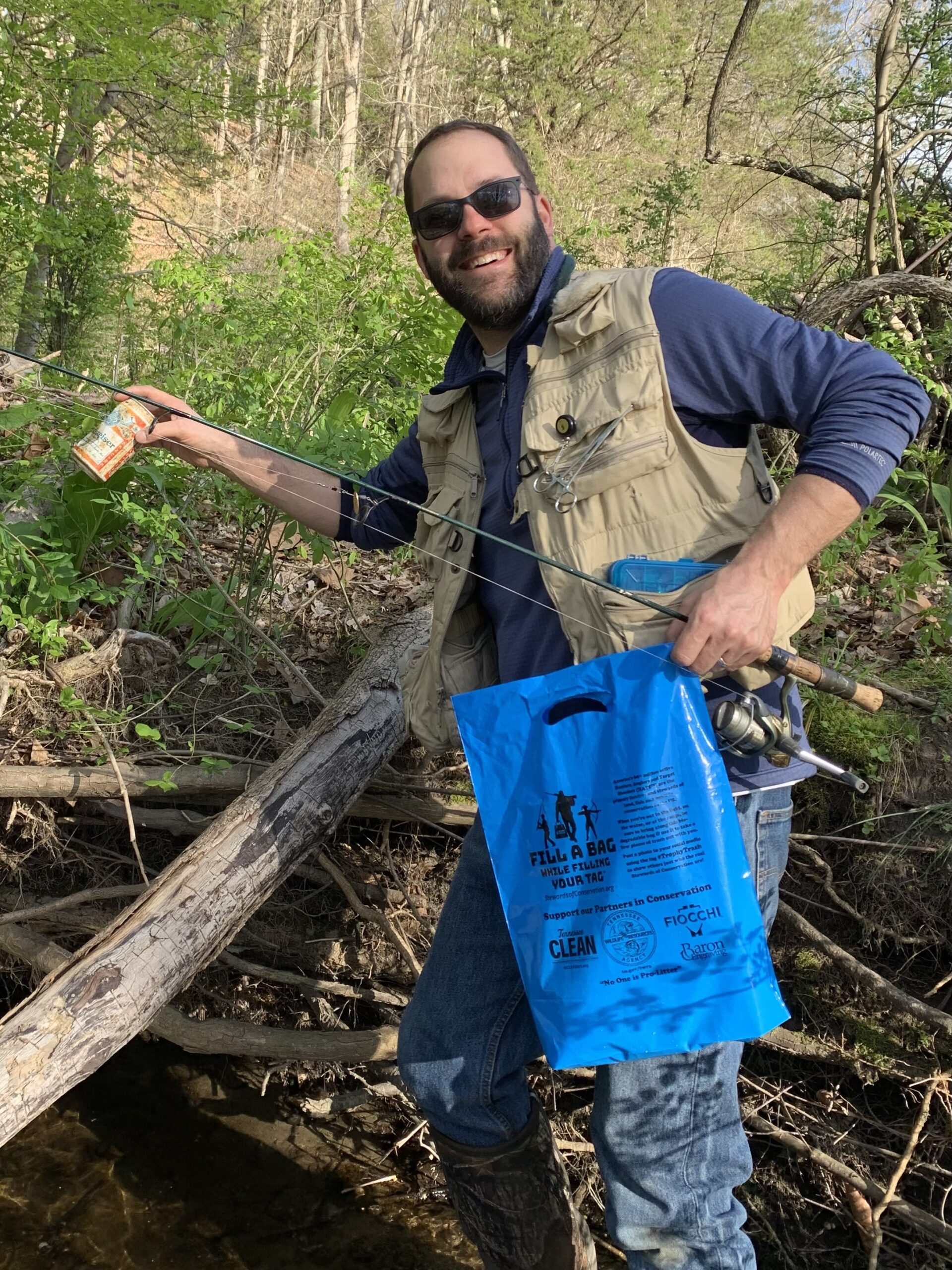 Something else they find while outdoors is other peoples' trash.
Being primary funders and stewards of land, fish and wildlife conservation in America, HATS are making Outdoor Stewards of Conservations' Fill a Bag, While Filling Your Tag™ program one of the fastest growing grass roots efforts to take trash out of nature.
A true consortium, this program works with manufacturers, retailers, conservation groups and state wildlife agencies to distribute light weight biodegradable bags to HATS across America and asks them to fill a bag with trash they come across while participating in hunting, angling and target shooting.
With a goal of 100 tons of trash removed annually, nature never looked so good thanks to HATS.
This, first-of-its-kind, national conservation engagement program fits in nicely with ESG and CSR standards. To learn more about how you can connect your organization with conservation, contact Jim Curcuruto (203) 450-7202.
Request Bags, click here:
COME WITH!™

Organizations have spent millions of dollars over the past decade trying to determine the best way to successfully implement R3 which stands for; Recruiting new participants, Retaining current participants and Reactivating lapsed participants into hunting, fishing and/or target shooting.
By far, the most relevant findings from this R3 effort boil down to: 1) providing information to new participants and, 2) most importantly, having America's 60+ million active HATS invite someone to "COME WITH!" them when they head to the range, water or woods.
OSCF's COME WITH!™ R3 communication program provides Information on how to get started and works with active participants reminding them to Invite someone new to Come With them to help grow participation in hunting, fishing and target shooting.
Get a free COME WITH!™ sticker:
Hats from HATS™
Unfortunately, homelessness is still a major problem in America. With more than a half-million folks living outside at any given time, services are required to assist them. Hunters, Anglers and Target Shooters (HATS) are among the most generous people in America and Outdoor Stewards of Conservation Foundation works with America's 60 million HATS to donate new, or lightly used, headwear to their local clothing donation center to support homelessness relief.